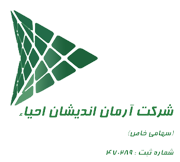 Arman Andishan Ehyaa was established in 2014 under the license number of 470289 in Tehran non-commercial companies and institutes as a private share company and started its endeavor with a capital of 10,000,000 IRR.
According to the company statute, Arman Andishan Ehyaa is entitled to be active in domains such as stock investments, trading bonds, loan bonds and other securities, investing and cooperating with other subsidiaries of Ehyaa Inc.
Equipped with experienced managers who are experts in Investment market, using the knowledge and experience of skilled human resource who have been active in money and investment market, we are making our best efforts to constantly improve our investment combination and optimize our portfolio basket to join the companies who are in Iran Bourse Table.